Benchmark Service: Roof Evaluation
Issue: An area of new roof installation was located directly above several wall-mounted exhaust fans. New gutters had not yet been installed, and water could potentially drain over the open eave, directly into the exhaust fans.
Solution: Benchmark directed the roofer to install a temporary gutter system above the wall-mounted exhaust fans to divert water to the sides of the wall openings.
Possible Impact: This roof area was located above active food production. Water infiltration into the production area could potentially cause a production stoppage. Considering all aspects of potential impact to interior activities during roof replacement ensures the client can proceed with business as usual while work is being performed.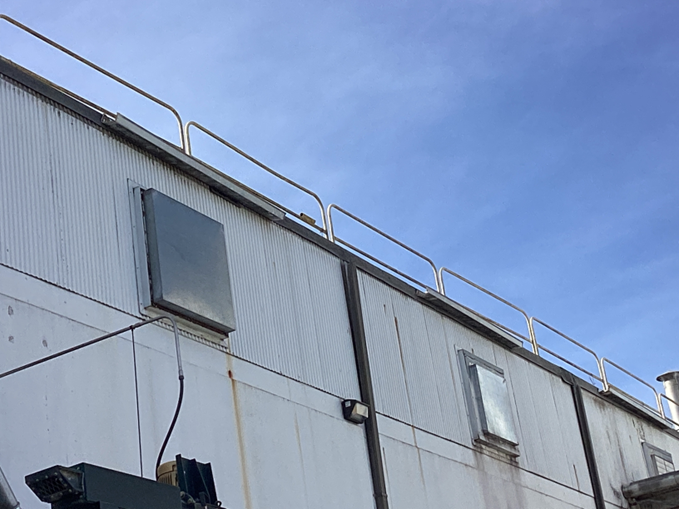 Temporary gutters installed to divert water to the sides of wall exhaust fans located below.