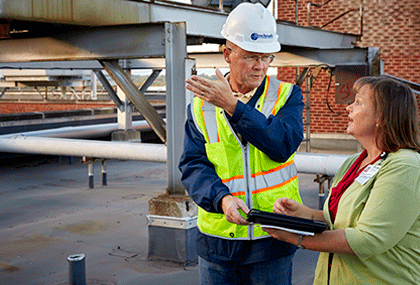 Straight-up answers to tough roofing questions. Benchmark is like your trusted 'go to' employee that you can always count on to get the job done right. We work as an extension of your staff, providing unbiased advice and recommendations.
Technical expertise. The Benchmark roof consulting team includes three Professional Engineers (PE), five Registered Roof Consultants (RRC*), and 20 Registered Roof Observers (RRO*).
Proven experience. Over 30 years of specialized roof consulting experience, combined with our dedication and responsiveness, have made us one of the nation's leading roof management and consulting firms.
* RRC and RRO accredited by IIBEC.