Staying current and connected. Clients tell us one of the great things about working with Benchmark is the access we provide to roofing and paving knowledge. You don't have to keep up with the latest technologies and trends in roofing and paving. We do it for you. Benchmark staff stays up-to-date through continuing education and active involvement in roof and pavement affiliations. We also work tirelessly in the industry to continue to improve facility management.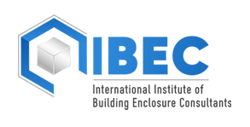 Roof
IIBEC – International Institute of Building Enclosure Consultants
IIBEC is the International Institute of Building Enclosure Consultants. Members specialize in design, investigation, repair, and management of roofing, exterior wall, and waterproofing systems.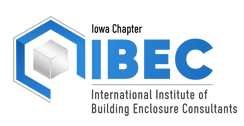 The Iowa Chapter of RCI, Inc. was created in 2008 by a small group of dedicated local RCI members. Since that time, the chapter has hosted a variety of educational programs, provided social/networking opportunities, and raised funds in support of the RCI Foundation (a non-profit RCI-affiliated organization whose mission is to support research, advance education, and disseminate information on issues important to the building envelope industry).
---

National Roofing Contractors Association (NRCA)
NRCA is one of the construction industry's most respected trade associations and the voice and leading authority in the roofing industry for information, education, technology and advocacy.
---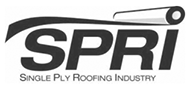 Single Ply Roofing Industry (SPRI)
As their name implies, SPRI is the recognized technical and statistical authority on the Single Ply Roofing Industry.
---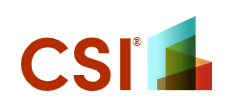 Construction Specifications Institute (CSI)
CSI was founded in March 1948 by the specification writers of government agencies who came together to improve the quality of construction specifications.
---
Pavement

Asphalt Recycling and Reclaiming Association (ARRA)
Sooner or later all roads have to be maintained, preserved and rehabilitated, and the methods represented by ARRA offer the least expensive, longest lasting alternatives for stretching available dollars.
---

National Asphalt Pavement Association (NAPA)
Asphalt pavement is one of America's building blocks. The United States has more than 2 million miles of paved roads and highways, and 94 percent of those are surfaced with asphalt.
---
State Asphalt Pavement Associations (numerous)


Promote quality hot mix asphalt pavements that are safe, efficient and in the best interest of the respective customer given the various climatic conditions being considered.
Additional Roof Resources
Asphalt Roofing Manufacturers Association (ARMA)
Asphalt Roofing Manufacturers Association (ARMA) represents the leading manufacturers of residential and commercial asphalt roofing systems.
Midwest Roofing Contractors Association (MRCA)
MRCA is about serving the needs of its members, but MRCA also understands the need to improve the roofing industry. A strong MRCA represents the needs of the contractor to manufacturers, consultants and other regulatory agencies.
Iowa Roofing Contractors Association
The Iowa Roofing Contractors Association actively promotes the betterment of the roofing industry through education, communication and ethical practices.
The National Association of Mutual Insurance Companies (NAMIC)
NAMIC is the largest and most diverse national property/casualty insurance trade and political advocacy association in the United States.
Western States Roofing Contractors Association (WSRCA)
Western States Roofing Contractors Association (WSRCA) is the professional organization for the roofing industry in the western United States.
---
Additional Pavement Resources
ADA – U.S. Department of Justice
The Department of Justice published revised regulations for Titles II and III of the Americans with Disabilities Act of 1990 (ADA) in the Federal Register on September 15, 2010.
American Concrete Institute (ACI)
The American Concrete Institute is advancing concrete knowledge by conducting seminars, managing certification programs and publishing technical documents.
American Concrete Pavement Association (ACPA)
ACPA is organized to address common needs, solve common problems and accomplish goals related to research, market development, design, construction and best practices of portland cement concrete pavements.
Asphalt Institute
The Asphalt Institute is the international trade association of petroleum asphalt producers, manufacturers and affiliated businesses.
Asphalt Paving Association of Iowa (APAI)
APAI believes that asphalt pavements are the smoothest, safest, quietest and most environmentally-friendly roadways and parking lots.
Manual on Uniform Traffic Control Devices (MUTCD) – U.S. Department of Transportation
The Manual on Uniform Traffic Control Devices, or MUTCD, defines the standards used by road managers nationwide to install and maintain traffic control devices on all public streets, highways, bikeways and private roads open to public traffic.
National Center for Pavement Preservation (NCPP)
There are nearly 3.95 million miles of public roads in the United States, valued at more than $1.75 trillion. The NCPP will provide a valuable resource to help educate others about the benefits of pavement preservation.
National Ready Mixed Concrete Association (NRMCA)
NRMCA supports the continued expansion and improvement of the ready mixed concrete industry through leadership, advocacy, professional development, promotion and partnering.
The National Work Zone Safety Information Clearinghouse
The National Work Zone Safety Information Clearinghouse is the nation's first and most comprehensive information resource on roadway construction zone safety.