Benchmark Service: Construction Phase Services
Issue: DensDeck (gypsum board) was improperly protected while being transported to the job site on a rainy day, resulting in wet and damaged product.
Solution: Benchmark's on-site Consultant rejected the truckload of wet DensDeck material that the contractor had planned on using. The next day, product in similar condition was delivered and again rejected. On the third day, new product in good condition was delivered and used.
Possible Impact: Without project oversight by an impartial third-party consultant, the Owner would have had no knowledge of the state of the materials being delivered for installation. Had the damaged product been installed, moisture would likely have been present in the system, which could have resulted in poor adhesion between the gypsum cover board and the new roof membrane.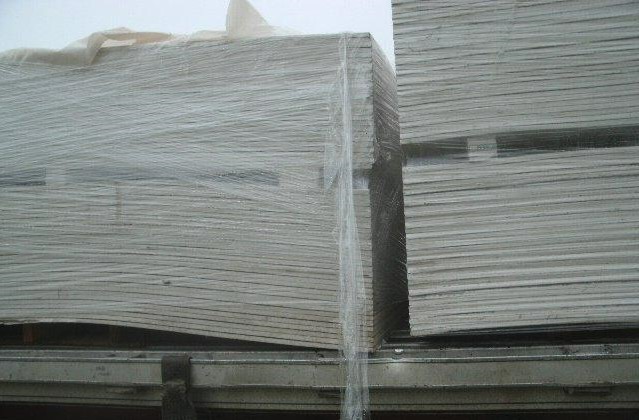 Improperly packaged and wet gypsum board.