Benchmark Service: Construction Phase Services
Issue: The roofing contractor was unable to complete the roofing section in progress before the end of the workday. The installed insulation was temporarily covered with tarps for the night. Rain and wind occurred that night, blowing off the tarps and soaking the insulation.
Solution: Benchmark was retained to perform part-time observation and was not on site the prior day. The Benchmark field consultant arrived the next morning and found the contractor ready to install membrane over the wet insulation. The installation was stopped, and the contractor was advised to remove and dispose of the wet insulation prior to continuing. The field consultant worked with the roofing contractor to establish the area of roof that could be accomplished each day and completely covered with roofing membrane in a permanent watertight condition.
Possible Impact: Installing membrane over wet insulation would have resulted in trapped moisture within the new roof system, poor adhesion of the membrane, and corrosion of the metal deck. Investing in project observation by Benchmark ensured that the Owner avoided future issues with their roof due to poor workmanship and shortcuts by the Contractor.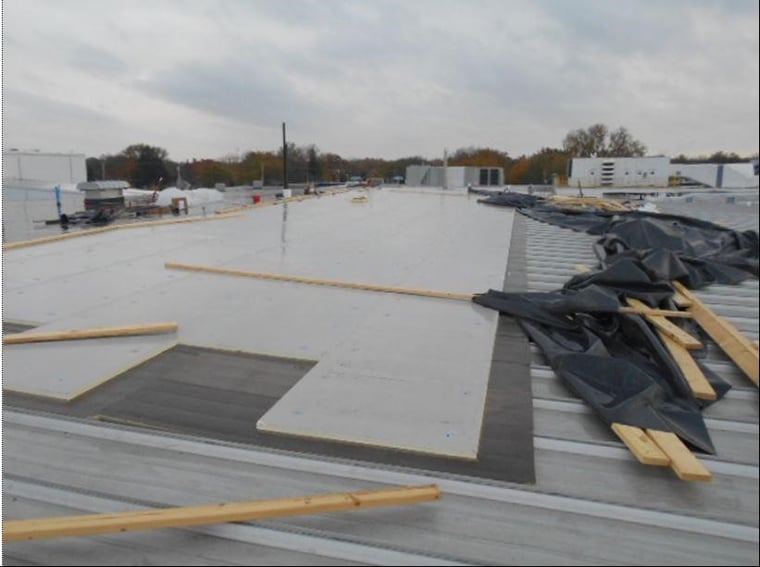 Tarps covering an incomplete installation area, displaced by wind and rain, resulting in wet insulation.