Benchmark Service: Construction Phase Services
Issue: The Benchmark consultant identified eight pallets of Johns Manville Two-Part UIA low-rise foam insulation adhesive and 28 5-gallon pails of SA Primer that had been stored outside for five days with temperatures below 32 degrees F and the boxes were observed to be wet from condensation and dew.
Solution: Benchmark contacted Johns Manville to determine if either of the products could be used. Johns Manville provided instructions to verify if the SA Primer would function properly. Regarding the two-part insulation adhesive, the manufacturer stated, "Part A of this product has a liquid catalyst that when frozen turns into a crystalline state, unable to return to its original liquid state upon thawing; this product is damaged beyond use." Benchmark subsequently rejected the use of the adhesive.
Possible Impact: Had the condition of the material not been identified, the Client may have incurred additional material costs and project delay. The defective adhesive may not have been discovered until its attempted use. At that time the roof would have been uncovered and likely exposed to internal damage in the event of inclement weather before replacement adhesive could have arrived.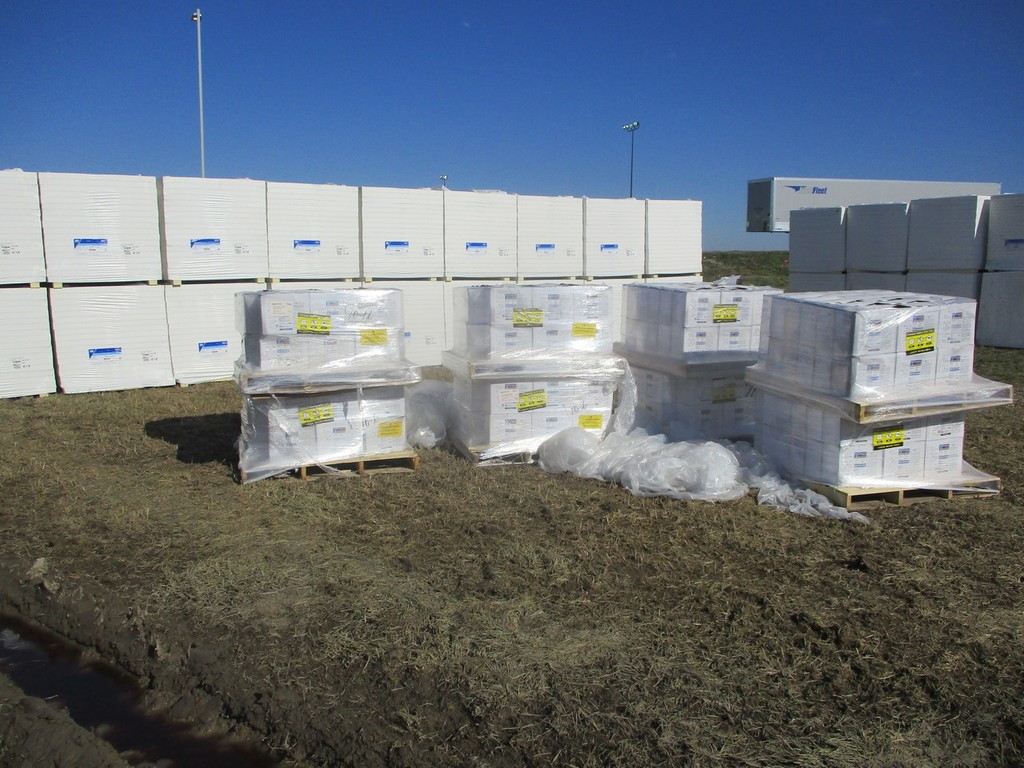 Materials stored outside in temperatures below the minimum threshold for the viability of the product as per the manufacturer label.