Cedar Rapids, IA, January 30, 2020 – Benchmark, Inc., a roof and pavement consulting firm, is announcing three partners to the company's ownership team. Partner additions include: Eric Hasselbusch, Account Manager; Ann Jeffries, CPA, Chief Financial Officer; and Andrew Reynolds, Professional Engineer, Senior Consultant.
Benchmark, Inc. President Ron Harriman said, "It is my pleasure to announce that Eric Hasselbusch, Ann Jeffries, and Andrew Reynolds have joined the ownership team beginning January 2020. Benchmark has always been dedicated and driven to building superior relationships with our clients, as well as internally. Eric, Ann, and Andrew all bring to the table unique skill sets that align perfectly with Benchmark's vision and goals. I look forward to this new decade as we continue building on our company's legacy."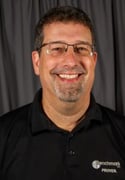 About Eric Hasselbusch
Eric Hasselbusch is an Account Manager with Benchmark, Inc. He has been with Benchmark since 2011 and has been involved in the roofing industry since 2004. Eric focuses on developing and maintaining client relationships, completing roof evaluations, and developing roof and pavement management strategies for clients throughout North America. He holds a Bachelor of Science degree in Marketing from Iowa State University. Eric shared, "I am grateful to become a partner at Benchmark. We have a great team that is committed to the long-term success of our clients."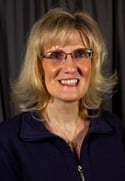 About Ann Jeffries
Ann Jeffries is the Chief Financial Officer with Benchmark, Inc. She has been with the company since 2016 providing leadership with accurate and timely financial information for strategic and operating decisions. Ann is a CPA and holds a Bachelor of Business Administration in Accounting from Mount Mercy University. She is a member of Benchmark's Council and its Community Support Team. Ann commented, "I'm honored to be one of the owners of a company where part of the mission is to be responsive and dependable, and where relationships are of the utmost importance. It's not only a great way to run a business, but how I hope I run my life."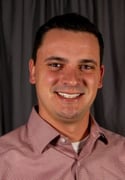 About Andrew Reynolds
Andrew Reynolds is a Senior Consultant with Benchmark, Inc. He started as an intern during the summer of 2010 and returned as a full-time consultant following graduation in 2012. Andrew provides roof consulting services to clients throughout North America. Andrew is a Professional Engineer registered in Iowa and Pennsylvania. He holds a Bachelor of Science degree in Construction Engineering from Iowa State University. Andrew added, "I am truly blessed for the opportunity to be a partner at Benchmark. It is a new challenge that I can't wait to take on."
About Benchmark, Inc. (www.benchmark-inc.com)
Benchmark provides proven roof and pavement consulting services for companies with multiple facilities and complex assets. Our technical expertise and unbiased approach have made us a nationwide leader in roof and pavement evaluation, design and construction phase services. We partner with clients to extend the life of assets, manage risk and reduce long-term costs – leaving them confident and in control.
MEDIA CONTACT
Jenny Brandhorst, Marketing Account Manager
Jbrandhorst@benchmark-inc.com
Cell 773.531.7226