How to Find and Strategies for Evaluating a Qualified Roofing Contractor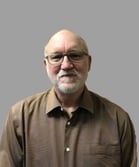 By Curtis Liscum, RRC, RRO
Senior Consultant
Many of my peers will try to convince you that roof design is the most important part of a roofing project. Although design is unquestionably important, and a process that should not be taken lightly, forty-plus years of experience as a roof consultant has proven that the selection of a qualified contractor is without a doubt the most crucial part of any roofing project.
In this article, we will explore how to find qualified roofing contractors and strategies for evaluation during the selection process.
Does the contractor have a permanent place of business? Roofing is a labor, material and equipment-intensive business and the contractor should have a "brick and mortar" location for organizing and staging projects. The location of the office is less important as many "national" contractors can do great work with traveling crews.
Does the contractor have any applicable state and local registrations or business licenses? Regardless of their home office location, they must be licensed to work in the project location. In addition to having current registrations or licenses,

they must also have a current Federal Tax ID Number.



Does the contractor have liability insurance coverage and workers' compensation coverage for all employees? Insist on seeing copies of the insurance certificates of coverage. Coverage limits will vary depending on the project and your company's requirements. It is important to verify that the coverages are in effect throughout the duration of the project.
Review the contractor safety program and safety record. Project safety cannot be overstressed. Collaborate with a contractor that places as much importance on safety as you do.
Review and investigate the contractor's training program. How do they keep their employees up to date on current roofing practices? Are they trained by the roofing material manufacturer in the materials and methods being proposed for the project?
Ask for references. Look for a contractor with a proven history on projects like the one being considered and on facilities like yours. If you are installing a single-ply roof on a hospital you want contractors with just that type of experience. Ask them to provide a list of completed projects and references and then call the references to verify.
Check to see if the contractor is vested in the roofing industry. Are they members of any local, state, regional or national roofing industry association?


Verify their staffing. Will the mechanics working on your project be employees of the contractor or will they be subcontractors? Subcontracting is becoming a national trend in our industry, please see the article "Subcontracting in Roofing Projects" for more information about this increasingly common practice. It is important for you to know who is responsible for project supervision, who is supplying insurance and worker's compensation coverage, and the safety record of the individuals on the roof.
Now that we know what to look for when considering a roofing contractor for our next project, where can we find names for our bidder's list?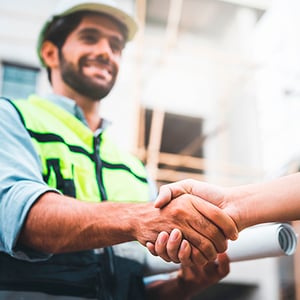 Your designer of record (architect, engineer, or consultant) is a great place to start when looking for potential bidders. They have in-depth knowledge of the project, your facility, and the local or national contractor base. In many instances, contractor pre-qualification may be a part of their services.
Another source for mining potential contractors is your peers or folks engaged in similar jobs managing roofing projects. You may know these folks and meet with them periodically at industry professional organizations. Ask for feedback on projects completed with potential contractors.
Roofing material manufacturer representatives will be happy to provide you with authorized contractors that can install their products. Most manufacturers have a contractor search engine on their website. Remember though, their list of potential bidders will be based on the contractor support of the manufacturer and may not consider many of the items listed above.
Local, state, regional or national roofing industry associations are another source for finding contractors. Many of the organization's websites have member search engines. Again, these members' listings may not consider many of the above-listed items.
Social media is another tool available when looking for a roofing contractor. Posting on social media is an informal way of asking for referrals. Two of the most common social media platforms for contractor recommendations are Facebook and LinkedIn.
Finally, Google search can be used to find roofing contractors. While Google search results are broader than results from an association or manufacturer directory, they can still help locate roofing contractors. Including roofing material keywords and a property's location in the search parameters will improve the results. For example, searching "Commercial PVC Roofer Los Angeles" will produce more relevant results than searching "Commercial Roofer".
Finding a qualified roofing contractor for your next project is arguably the most important part of the project and should be undertaken with careful diligence. Using the sources provided and considering the items suggested will help to ensure that the selection of bidding contractors meets the project requirements.